We are happy to announce that we are able to fully re-open all our attractions including our Miniature Train Rides, Railway Museum, and our Railway Model Shop.

We look forward to welcoming visitors old and new, all of whom can be confident that we are meeting government COVID-19 guidelines for social distancing and cleanliness.

From everyone here at Conwy Valley Railway Museum we look forward to seeing you all very soon for the summer of 2021.

Please contact us for any more information regarding your visit.
Updated on (18th July 2021)
To ensure that we keep to the government guidelines on social distancing and cleanliness, waiting times for our Miniature Train Rides and Railway Museum entry may be affected.
Our Miniature Train Rides operate daily between the hours of 10:30am and 4:00pm, on a First Come First Served basis.
Booking rides is not required, however it is advised that you arrive at least 30 minutes before the last train departs to ensure you place on the last train of the day.
It is important that you follow all the rules and guidelines that are in place for your safety and to ensure the safe of others when visiting our site we thank everyone for there cooperation.
We are continuing to follow the current Welsh Government guidelines on COVID 19 for all our in-door and out-door attractions.
This means hand sanitizer dispensers are available and are to be used before entry, a one way system has been put into place within our Railway Shop and Railway Museum.
We ask all customers to maintain the government required 2 meters social distancing measures within our site, this includes outside waiting for Miniature Train Rides, and within out Railway Shop and Railway Museum.
All Customers are required to wear a Face Covering (Face Mask) within our Railway Shop or Railway Museum. Unless you are except from wearing a Face Mask.

Please ensure that you are up to date on any new guidelines that may be in place before travel.
Updated on (18th July 2021)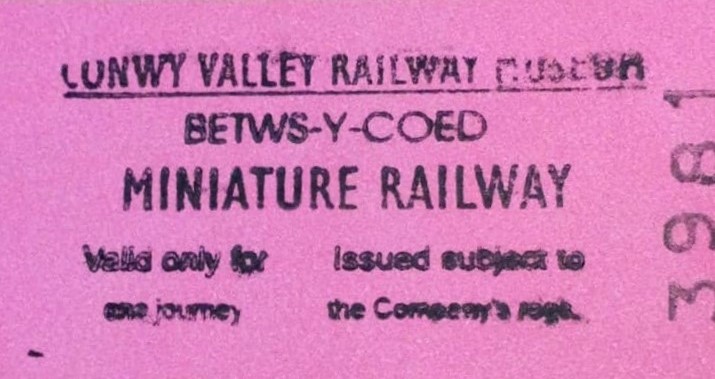 Single Ticket (Aged 2+): £2.50 each

Multi-Ride Ticket (10 rides): £20.00
Under 24 months: Free
(Children Under 5 must be accompanied by an adult)

Adults: £2.00 each
Children
(Aged 5+) and OAP:
£1.50 each
(Children Aged 16+ Require Adult Ticket)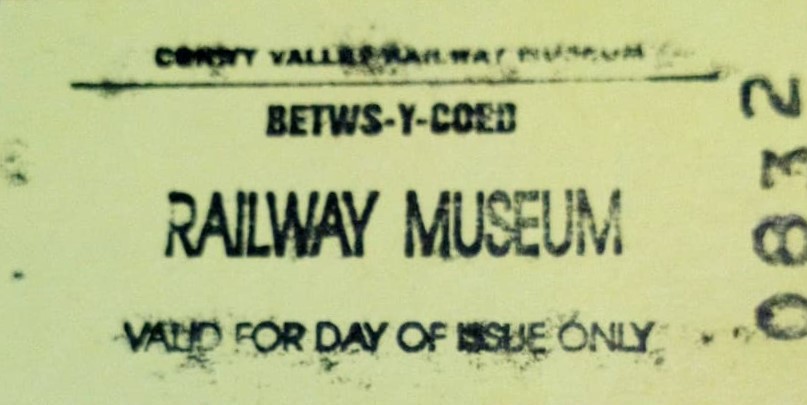 Family Ticket: £6.00
(includes 2 Adults and 2 Children)
Group rates for parties of 10 or more - p
lease contact us for details
Shop Phone Number
Tel: 01690 710568
Shop Email Address
info@conwyrailwaymuseum.co.uk
Dogs are allowed on our Miniature Train Rides and within our Railway Shop, and Railway Museum

Car Parking is available on site. However, may be unavailable due to repair work being carried out during July 2021.
Toilets Unfortunately our Toilets on site are closed until further notice. However, the public toilets are located over the railway bridge.
Minuture Train Rides Operate between
10:30 am - 4:00 pm
Trains run every 15 minutes subject to weather and season
Museum Entry opens between
10:00 am - 4:15 pm
It is recommended that you arrive 30 Minutes before last Train to ensure you can get a ticket for the last train of the day.
Due to the current Covid 19 Restrictions, waiting time for the train ride may be longer than stated above.

Don't forget to check out our photo archive
Website Updated on 18th July 2021